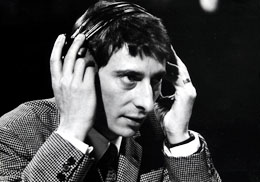 "Within a day of losing one of its greatest inventors and proponents,
Bob Moog
, electronic music has now lost one of its greatest compositional voices.
Paris-born composer Luc Ferrari was a pioneer both of electronic and instrumental avant-garde music. He was the founding director of the Groupe de Musique Concrète in 1958 and was, along with Pierre Schaeffer, one of its leading practitioners. As a documentary producer, he profiled composers from Varèse to Cecil Taylor. He continued as an active composer, teacher/lecturer, and "sound hunter" throughout his life."
http://tinyurl.com/brdcb
Luc Ferrari @ Wikipedia