Finland's
And The Lefthanded
(formerly Larry and the Lefthanded; the members Timo Kaukolampi and Vilunki 3000 are also part of
Op:l Bastards
) will appear on
DC Recordings
' forthcoming compilation
Death Before Distemper 2
with their magnificent 'Rocket Rock', my favourite track (early Pink Floyd meets Hawkwind meets 60s psychedelic garage rock meets Krautrock meets...?) from their 2004 album
In the Kingdom of The Shadows
. (You can hear 'Rocket Rock' also at the
MySpace page of And The Lefthanded
.)
Artist: Various Artists
Title: Death Before Distemper 2 - Revenge of the Iron Ferret
Format: CD/2-LP/digital download
Cat.no.: DCR89
Label: DC Recordings (UK)
Date: 9 June 2008
tracklist:
1.
The Emperor Machine
: Introduction (0:55)
2. Booze: Insanity Drive (4:28)
3.
And The Lefthanded
: Rocket Rock (4:29)
4.
The Oscillation
: Somatone (4:26)
5.
Bot'ox
: The Crash Theme (6:41)
6. Depth Charge: Castle of Doom (4:49)
7.
Kelpe
: Shipwreck Glue (5:57)
8.
Muscleheads
: Phosphorescence (8:32)
9.
The 63 Crayons
: Heal Us (4:54)
10. The Emperor Machine: Swiss Machine (2:25)
11.
Padded Cell
: Beautiful Gloom (
Dennis Young
version) (5:10)
12. Astral Manhole Project: Perfected Love (6:20)
13. The Oscillation: Head Hang Low (Kelpe version) (5:56)

Press release notes from DC Recordings:

Following on from 2006's astounding Death Before Distemper (DCR73) compilation, DC Recordings is proud to present the second installment in the series: Death Before Distemper - Revenge Of The Iron Ferret. The inevitable culmination of years of rodent fetishism, the Distemper that has been gradually affecting the label, manifest in recent DC Recordings events and peculiar art works, has demanded a new survey of our musical landscape from which we are now able to present the following specimens:

Booze is the formidable collision of Milo Smee (Chrome Hoof) and Demian Castellanos (The Oscillation); taking a break from their respective projects to deliver this febrile outburst of gravelly percussive filth -- 'Insanity Drive'. And The
Lefthanded herald from Finland and bring their lunar psych to the roster after years of self-imposed musical exile in their native country. Bot'Ox features the talents of masterful French producer and DJ Cosmo Vitelli, here bringing a touch of the cinematic with the sumptuous disco groove 'The Crash Theme'. Already notorious for their recent DJ set at the "Hairy On The Inside" event in London, Muscleheads are a shadowy duo whose debut track 'Phosphorescence' is a remarkable experience in droning disco-fied Krautrock. The 63 Crayons delivers a mutated motorik classic in the form of the Silver Apples-esque 'Heal Us'. All of these tracks are exclusive to this DC compilation.

Alongside these new characters certain members of the DC familiar are present with fresh new offerings. Depth Charge, the eponymous leader of our creed who some feared lost in musical oblivion -- returns to dispel any such speculation with the truly masterful, Carpenter-esque 'Castle Of Doom'. Meanwhile Padded Cell give us a unique version of 'Beautiful Gloom', a track taken from their new album Night Must Fall (DCR72) but reworked here by Liquid Liquid's Dennis Young. The Oscillation's bucolic 'Somatone' is a glimpse of one of the many new directions that Demian Castellanos is heading in with his forthcoming material. Andy Meecham's Emperor Machine goes into library-esque territories with the bizarre mechanical guile of 'Swiss Machine', whilst Kelpe's 'Shipwreck Glue' is one of the standout tracks from the acclaimed Ex-Aquarium (DCR82) album. Due to repeated demands from the music-consuming masses we have also featured here Kelpe's remarkable remix of The Oscillation's 'Head Hang Low', previously available as download only b-side.

Released just prior to the summer, when DC artists old and new, will present a series of unprecedented live events, Death Before Distemper 2 - Revenge Of The Iron Ferret will provoke fear, rage, uncertainty and rabid delight amongst the musical hordes!

Death Before Distemper 2 Launch Party
@ Corsica Studios, London, 21st June 2008

The Emperor Machine live (First Ever Live Show Ever!!)
Padded Cell live
Kelpe live (feat. All Traps Set on drums)
The Oscillation live - tbc (feat. Live Visuals of JULIAN HAND)
Depth Charge DJ - Clause Four DJ - Muscleheads DJ
More details of this sensational event to follow...

And even before the compilation DC Recordings gives the latest offering from Padded Cell, a.k.a. Richard Sen and Neil Higgins, with an exclusive remix from Depth Charge (a.k.a.
J. Saul Kane
, the label's boss and a cult artist in his own right):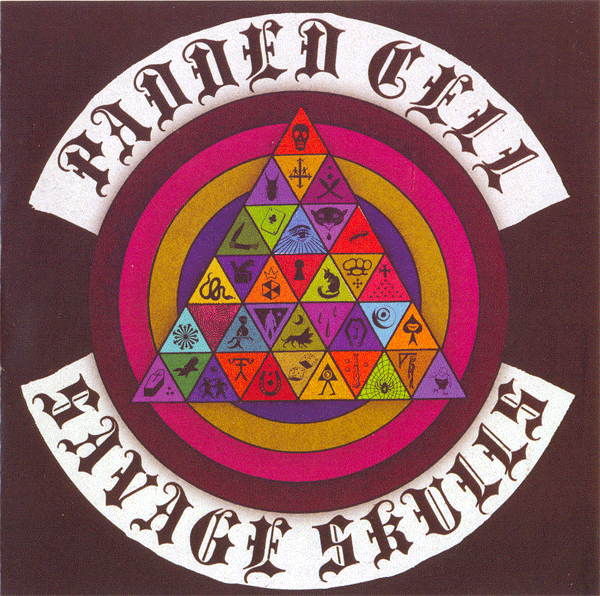 Artist: Padded Cell
Title: Savage Skulls
Format: 12"/digital download
Cat.no: DCR88
Label: DC Recordings (UK)
Date: 21 April 2008

Tracklist:

A. Savage Skulls (Extended Version) (5:26)
B. Triple X Syndrome (Depth Charge remix) (6:28)

Press release notes