AGF/Delay: 'A Distant View'
(off
Explode
, 2005)
Vladislav Delay
(a.k.a. Sasu Ripatti) has a new album with
Antye Greie-Fuchs
out now.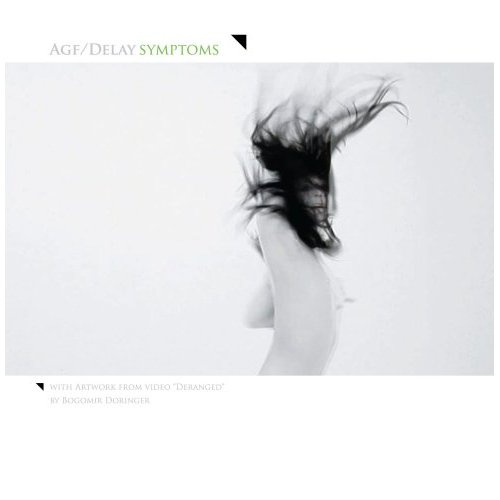 Artist:
AGF/Delay
Title: Symptoms
Format: CD
Label:
BPitch Control
(Germany)
Date: 9 March 2009
Tracklist:
1 Get Lost (5:10)
2 Connection (3:57)
3 Downtown Snow (4:22)
4 Outbreak (5:30)
5 Bulletproof (6:25)
6 Generic (5:46)
7 Congo Hearts (4:04)
8 Most Beautiful (4:59)
9 Symptoms (3:27)
10 Smileaway (3:39)
11 Second Life (4:57)
12 In Cycles (4:03)
Discogs entry
Press release notes:

after telefon tel aviv, it is our pleasure to welcome the next prestigious electronica/ avant-hop duo on bpitch control: agf/delay.

neither antye greie (agf) nor sasu ripatti (vladislav delay / luomo) require much of an introduction. with their various projects, both have long left an indelible imprint on electronic music.

besides two agf albums that appeared on her label of the same name (words are missing and dancefloor drachen), antye greie has produced sool, the fourth album from bpitch front woman ellen allien and has also worked on various multimedia art projects in the past year.

her significant other, sasu ripatti / vladislav delay, also worked on several projects including the release of his fourth luomo album convivial last october, wrote songs with the new york pop band scissor sisters, and played in the moritz von oswald trio alongside moritz von oswald himself.

it has been four years since the two released their first album, explode, on agf productions. symptoms picks up exactly where explode left off: futuristic pop music with singer-songwriter-gestus and tons of depth.

symptoms is agf and delay's musical reality check for a world turned upside-down. woven into a fine net from full beats, dubby textures, and tiny digital sound gimmickry, the twelve songs try to come to terms with the level of awareness and the apparently limited possibilities of mankind's development. an album that is both catchy and challenging.

pop music for the 21st century.

artist statements:

SYMPTOMS
a symptom is a departure from normal function or feeling. the new agf/delay record is a symptom check on you. a symptom is subjective.

" in tv i see floods, people lifted out of trouble, by men with white helmets" (from the song "connection" )

the planet is crying, it is in pain! agf wrote that song on her trip to the synch festival athens in 2006, where it was +41 celsius outside and impossible to leave the hotel. they had those crazy forest fires there, while watching bbc world showing floods over asia and northern america.

"... serial killers get all the attention, bubble gum chaos in high schools" (from the song "congo hearts")

violence is well documented in all media, yet there is a lot of undiscovered and silent violence in bedrooms, backyards and cellars. the human soul seems to be capable of incredible dimensions of cruelty and abuse. where do we humans pull out advice, counsel, directions, instructions, guidelines? from media?

"pop music makes us sick gives us the creeps, perfect war perfect phone absence of lust" (from the song "downtown snow")

commercial music channels create impaired hearing. mobile phones soften bones where the mobile is carried (argument by agf).

" fine prisons to live in, impossible cities to die in, we eat the same shit, we shit the same color" (from the song "outbreak")

the waste we leave behind is not saying if we are asian, african, white, female or gay. "all around we can witness a loss of purpose and meaning, values, and prospects, and an increased isolation from nature - all very self-destructive tendencies." (quote stanislav grof)

"i felt paranoid at reception desks, i felt robbed at security checks" (from the song "symptoms")

agf believes that humans can do better and overcome themselves and the darth vaders of this world, delay is less optimistic (his lyrics show that) but remains open for a change.