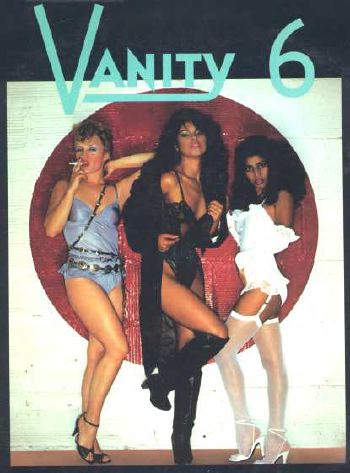 Prince obviously doesn't like Websites featuring his images, videos, lyrics or music, so here instead some pics of his early-80s protégés, a girl group Vanity 6, which later became Apollonia 6.
Prince
just got 50 -- pHinnWeb congratulates. I am a huge fan of his 80s output, Prince's "Golden Age" with the winning series of albums like
Dirty Mind
(1980),
Controversy
(1981),
1999
(1982),
Purple Rain
(1984),
Around the World in a Day
(1985),
Parade
(1986) and
Sign 'O' The Times
(1987). Perhaps I'll give a closer dissemination of these one day. Anywhere, it was
Lovesexy
(1988) which started 2 leave me cold and after which I didn't have 2 collect from him just everything I could get into my hands. Anyway, thank U 4 the memories, influence and inspiration -- may U still live 2 see The Dawn (and hopefully a return 2 the form one day).