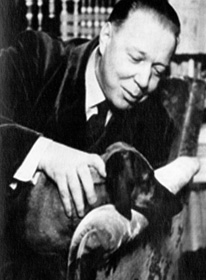 "So it has been and so it always will be."
- The motto from The Egyptian.

Today is the 100th anniversarsy of the birth of
Mika Waltari
(19 September 1908 - 26 August 1979), a Finnish writer (and national institution) best known for his extensive historical novels that are widely translated into many languages; the biggest favourite among readers continuously being
Sinuhe Egyptiläinen
(
"The Egyptian"
, 1945), which is also known as less-than-successful
Hollywood film version of 1954
.
Sinuhe
was voted in April 2008 as the most loved Finnish book of all time.

Sinuhe Egyptiläinen/The Egyptian with the famous cover illustration by Björn Landström.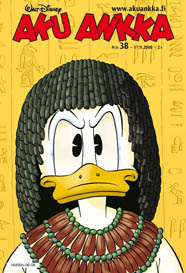 Telling something about the canonized position of Mika Waltari in Finland, even the domestic edition of Donald Duck dedicated its latest issue to the author's 100th anniversary.
The extremely prolific Mika Waltari was also a detective novelist, his
Inspector Palmu
books becoming a series of four films in the 1960s, directed by Matti Kassila and starring Joel Rinne as Palmu.
Komisario Palmu
Leo Jokela: 'Silmät tummat kuin yö', off Komisario Palmun erehdys
(1960)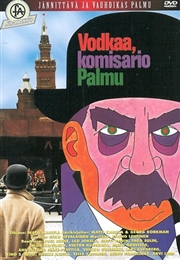 The first three films remain classics of Finnish cinema; less successful, though, was the last installment of the movie series,
Vodkaa, Komisario Palmu
(1969), the first to be filmed in colour and not based on any of Waltari's original books but only retaining their central characters; having as its tone campy agent comedy making fun of Finnish-Soviet relations and other phenomena of the day. An interesting curiosity, though:
Viktor Klimenko & Inga Sulin, off Vodkaa, Komisario Palmu
(1969)
Potent Flash "commercial" from Vodkaa, Komisario Palmu
(1969)